Christopher can customize private motorcycle tours of Cuba for groups of friends, motorcycle clubs, women rider groups, and industry affiliates.
Your program will be prepared under a general license for "people-to-people" educational exchange per Cuba Assets Control Regulations, 31 CFR Part 515 administered by the Dept. of Treasury Office of Foreign Assets Controls, and will be prepared in accordance with said regulations.
"Christopher… I gave the tour a 99 on a 100 scale as I can't imagine it gets much better than we experienced in Cuba.
You did everything well and made sure that everyone in the group had a very memorable trip."
— BOB HENIG, BOB'S BMW (motorcycle tour 2015)
REQUEST A QUOTE FOR YOUR OWN TOUR TODAY!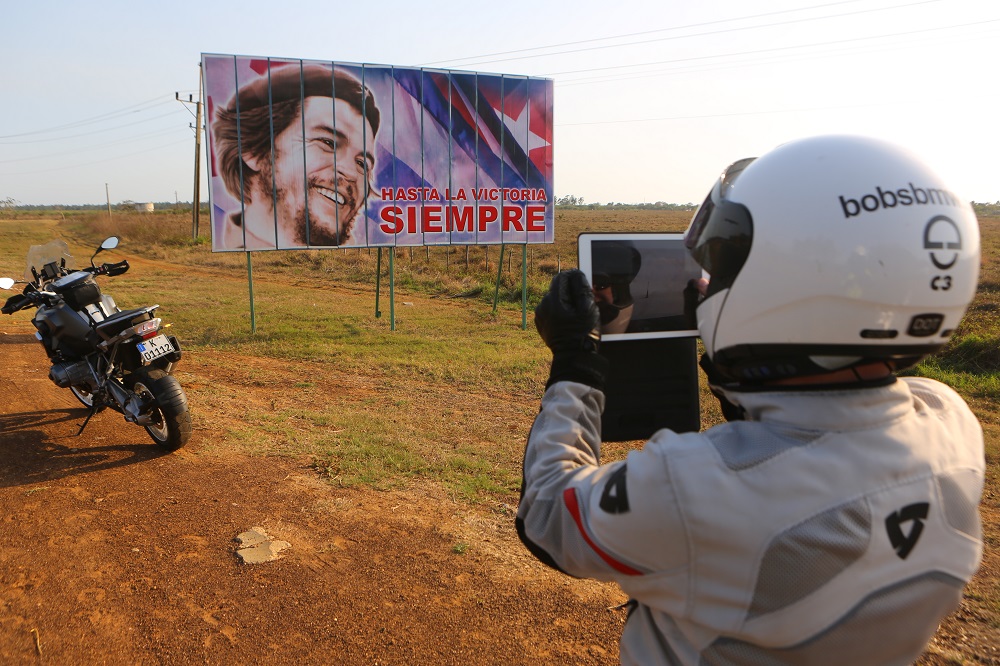 Bob Henig of Bob's BMW photographs a billboard of Che Guevara, near Bay of Pigs during custom-designed motorcycle tour of Cuba
copyright Christopher P Baker