All the tours begin in Havana, Cuba's sensual capital.
Countless writers have commented on the exhilarating sensations that engulf visitors to this most beautiful and beguiling of Caribbean cities. It is impossible to resist the city's mysteries and contradictions.
One of the great historical cities of the New World, Havana has a flavor all its own–a merging of colonialism, capitalism, and Communism into one.
The buildings come in a spectacular amalgam of styles–from the classicism of aristocratic homes, rococo residential exteriors, Moorish interiors, and Art Deco and Art Nouveau to stunning exemplars of 1950s moderne. Its heart is enchanting Habana Vieja (Old Havana), containing perhaps the finest collection of Spanish-colonial buildings in the Americas.
Museums galore… Retro cabarets… Salsa clubs… Revolutionary plazas. Havana has it all!
You'll want an extra day or two to more fully explore this remarkable city… That's why Edelweiss Bike Travel offers an optional one-day Havana extension for guided sightseeing before each tour. Plus, non-U.S. residents may add additional days as they desire.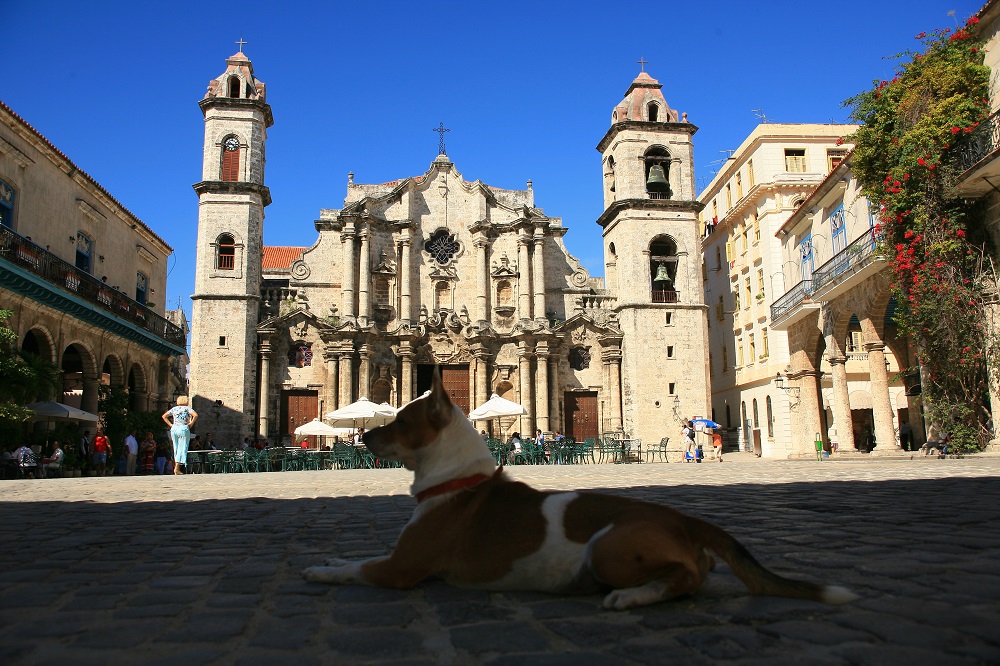 Catedral de la Habana, Plaza de la Catedral, in Habana Vieja, Havana, Cuba
copyright Christopher P Baker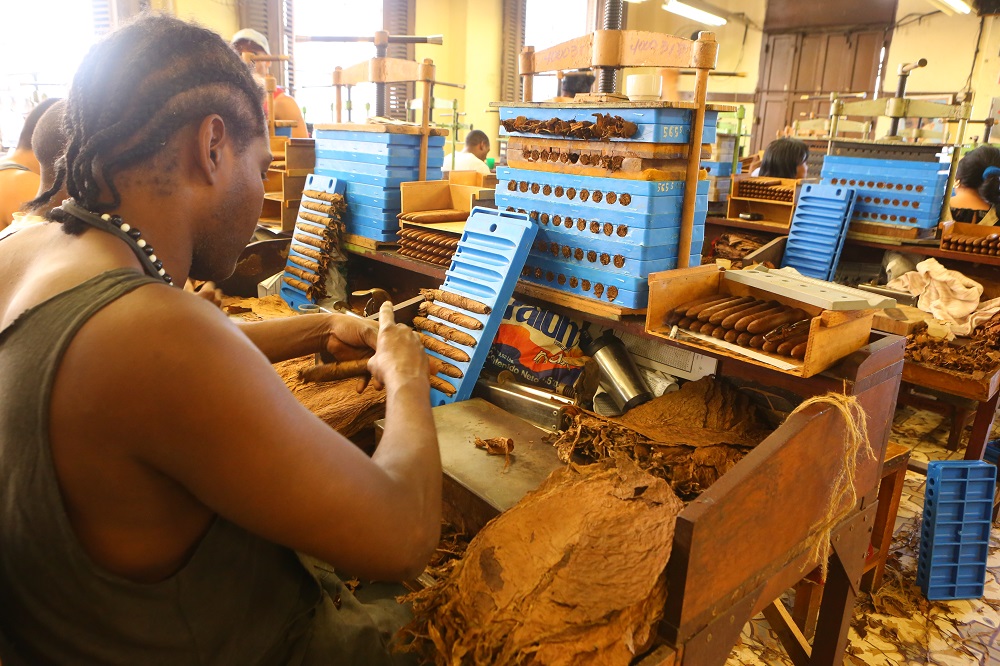 Cigar rollers at Fábrica de Tabaco H Upmann, Havana, Cuba
copyright Christopher P Baker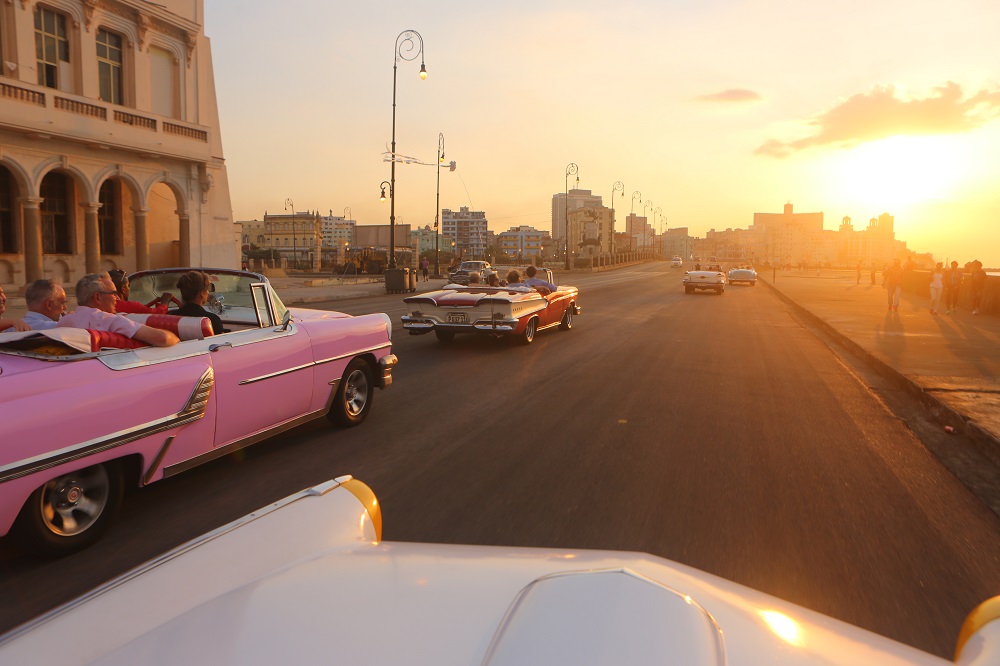 Tour group members in classic American cars on the Malecón, Havana, Cuba
copyright Christopher P Baker

Chis Baker MotoDiscovery motorcycle tours group and Che Guevara mural, Plaza de la Revolución, Havana, Cuba
copyright Christopher P Baker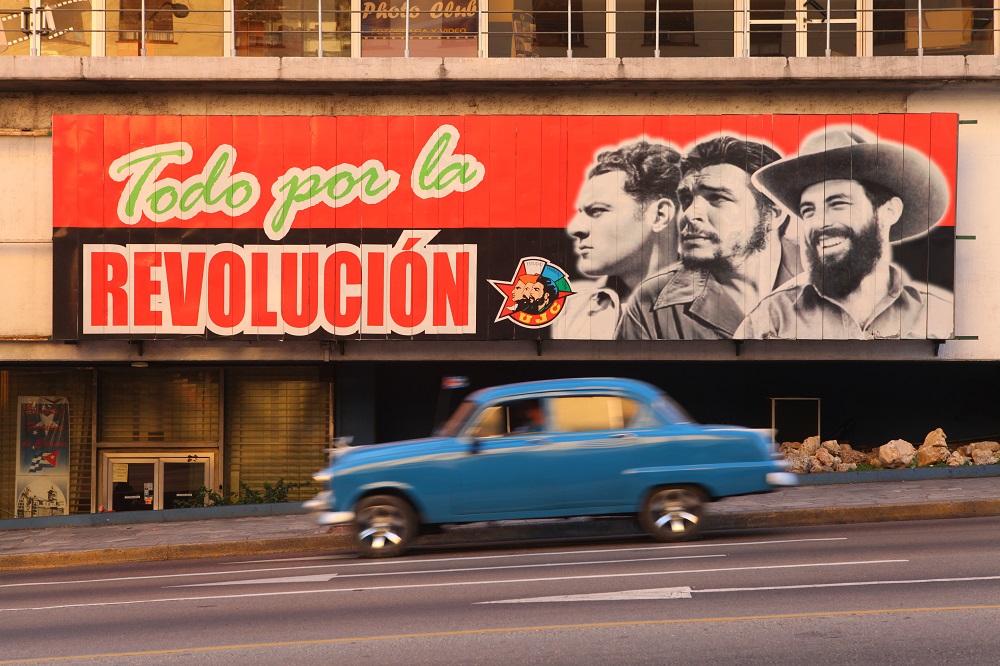 1950s classic car passing a revolutionary slogan on La Rampa, Havana, Cuba
copyright Christopher P Baker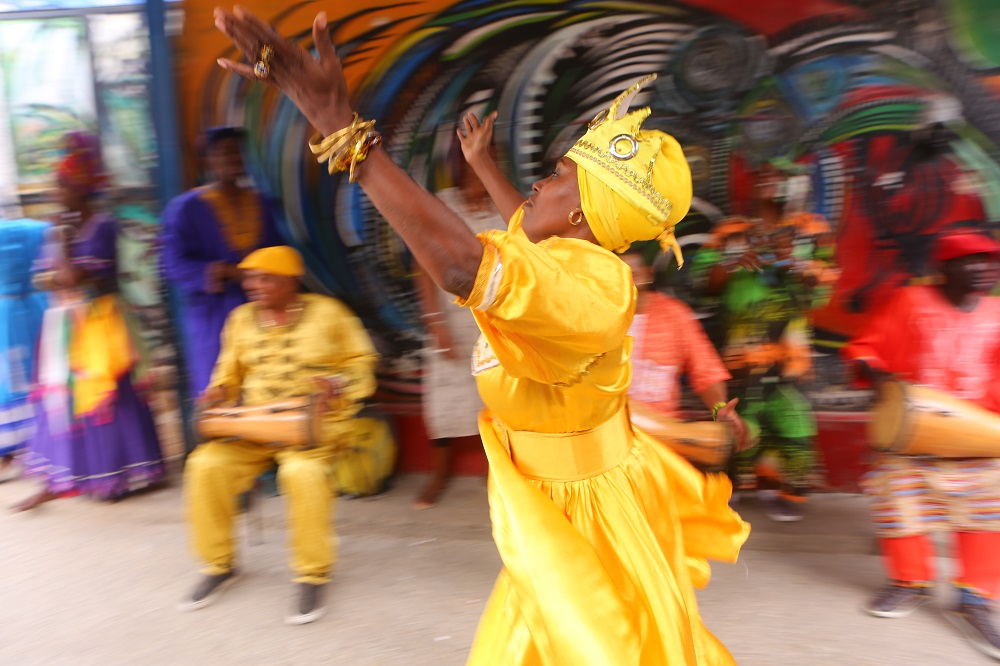 Afro-Cuban music and dance at a santería ceremony, Callejon de Hamel, Centro Habana, Havana, Cuba
copyright Christopher P Baker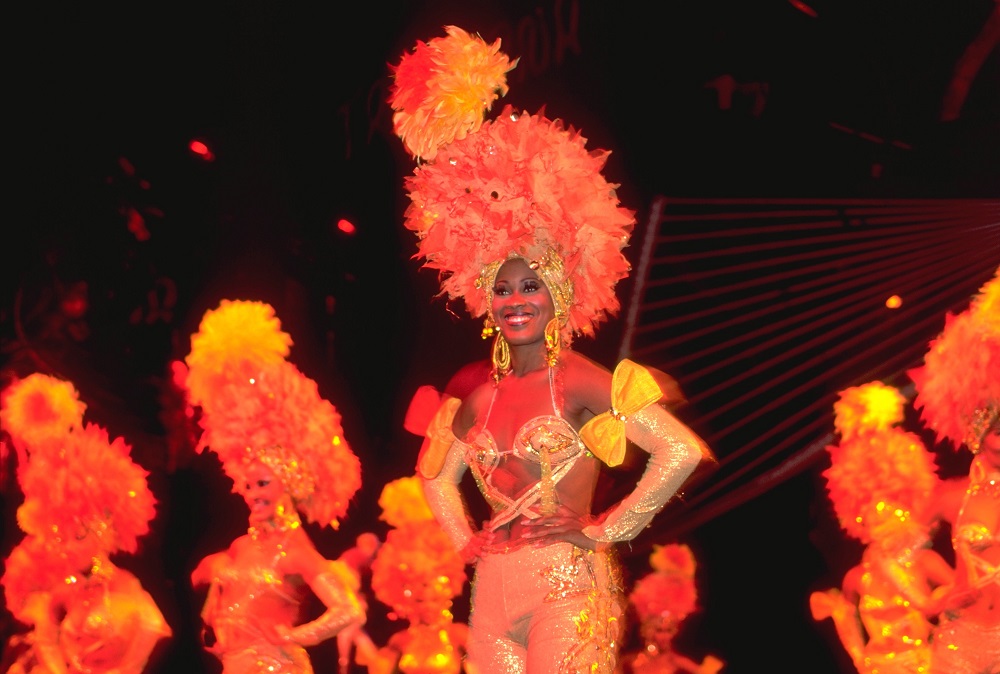 Showgirls at the Tropicana cabaret, Havana, Cuba
copyright Christopher P Baker