No motorcycles or other vehicles may be shipped to Cuba from the USA due to the U.S. embargo (nor can motorcycles be rented in Cuba).
Hence, the tour companies that offer and operate the tours listed on this website utilize motorcycle fleets brought in from Europe or elsewhere. Use is shared with European and Latin American companies that also offer group motorcycle tours in Cuba, and availability of any specific model cannot be guaranteed.
The fleets change annually. Hence, availability for each tour offered by Edelweiss Bike Travel, or other tour companies, that operate the tours listed on this site can vary.
Nonetheless, depending on the specific tour, Edelweiss Bike Travel is typically able to offer a choice that includes:
BMW F700GS
BMW 1200GS
Triumph Tiger 800
Harley-Davidson Electra-Glide
Harley-Davidson Road King
Harley Davidson Softtail
The companies listed on this website will do our best to accommodate your request, but please note that your choice may not be available for the specific dates requested.
Your tour price will vary according to the type of motorcycle selected.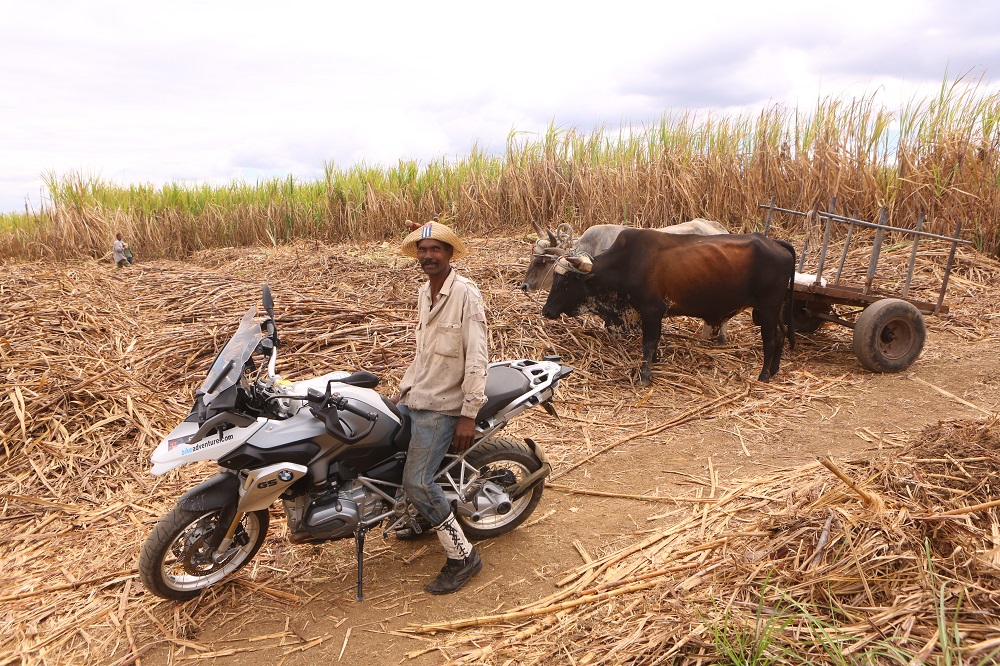 BMW1200GS in a sugarcane field near Guantánamo, Cuba
copyright Christopher P Baker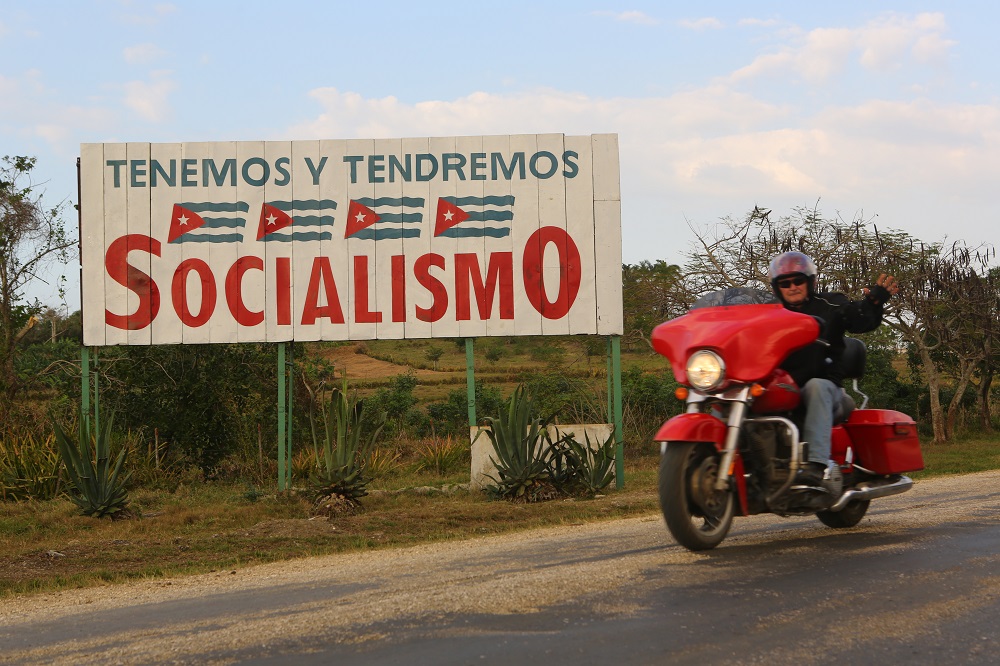 Harley-Davidson Softtail near Biran, Cuba
copyright Christopher P Baker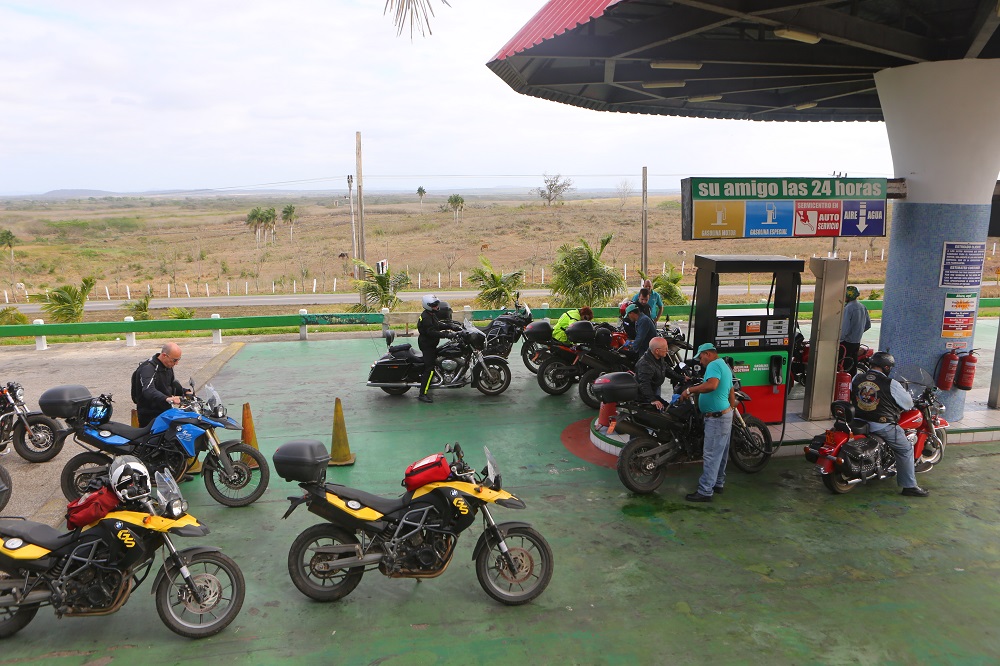 U.S. motorcycle tour tanks up BMW F-series, R1200GSs and Harley-Davidsons at Morón, Cuba
copyright Christopher P Baker