For five decades, from 1961, ordinary U.S. citizens were barred from visiting Cuba. Then, in 2011, President Obama created a new educational license category to permit "people-to-people contact." Currently he licenses are issued solely to organizations—not individuals—for group travel. Independent travel to Cuba remains illegal for U.S. citizens except for narrow categories such as journalism, humanitarian work, etc.
Every U.S. citizen can sign up for group "people-to-people" programs, which requires that each itinerary adheres to a schedule of "meaningful interaction" with Cubans, as required by U.S. Treasury Department regulations.
Your program will be prepared under a general license for "people-to-people" educational exchange per Cuba Assets Control Regulations, 31 CFR Part 515 administered by the Dept. of Treasury Office of Foreign Assets Controls, and will be prepared in accordance with said regulations.
With renowned motojournalist and Cuba expert Christopher P. Baker as your tour leader guarantees that joining one of his group motorcycle tours will be immensely rewarding and memorable.
Your itinerary will include activities that provide a fascinating overview of Cuba's history and culture while maximizing interaction with Christopher's personal acquaintances that include Cubans of renown from all walks of life… from artists and musicians to baseball players and local harlistas (Cuba's owners of pre-revolutionary Harley-Davidsons).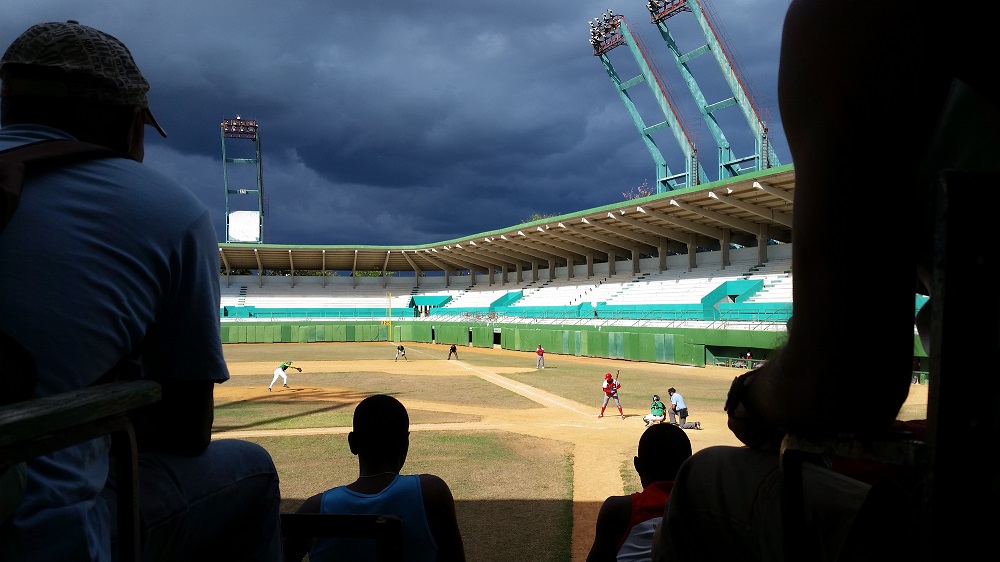 People-to-people engagement with Cubans at a baseball game in Cienguegos, Cuba
copyright Christopher P Baker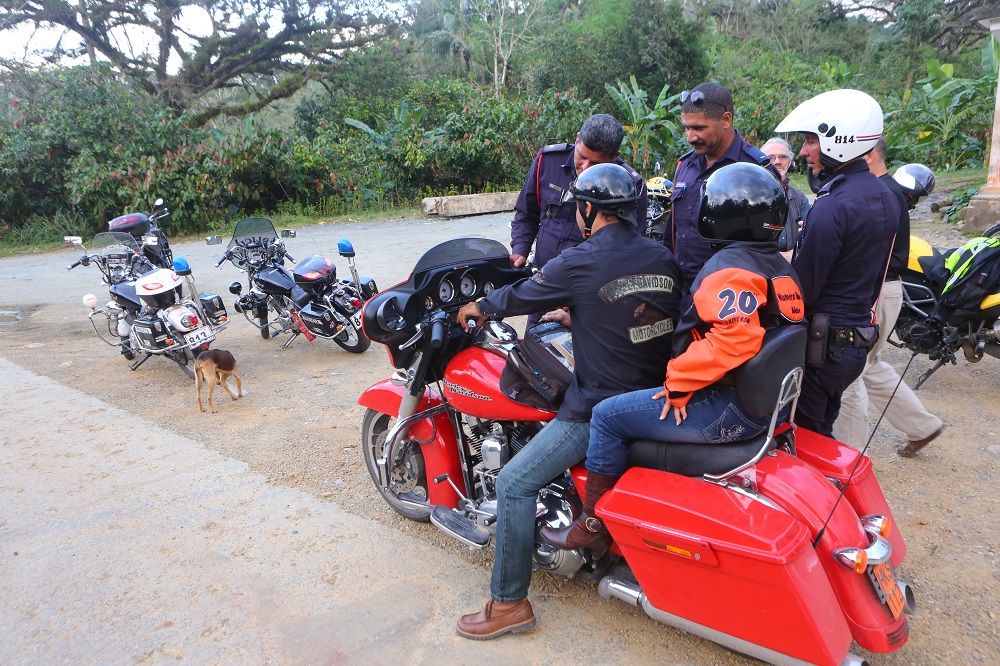 Roadside people-to-people interaction with motorcycle cops admiring a Harley-Davidson near Baracoa, Cuba
copyright Christopher P Baker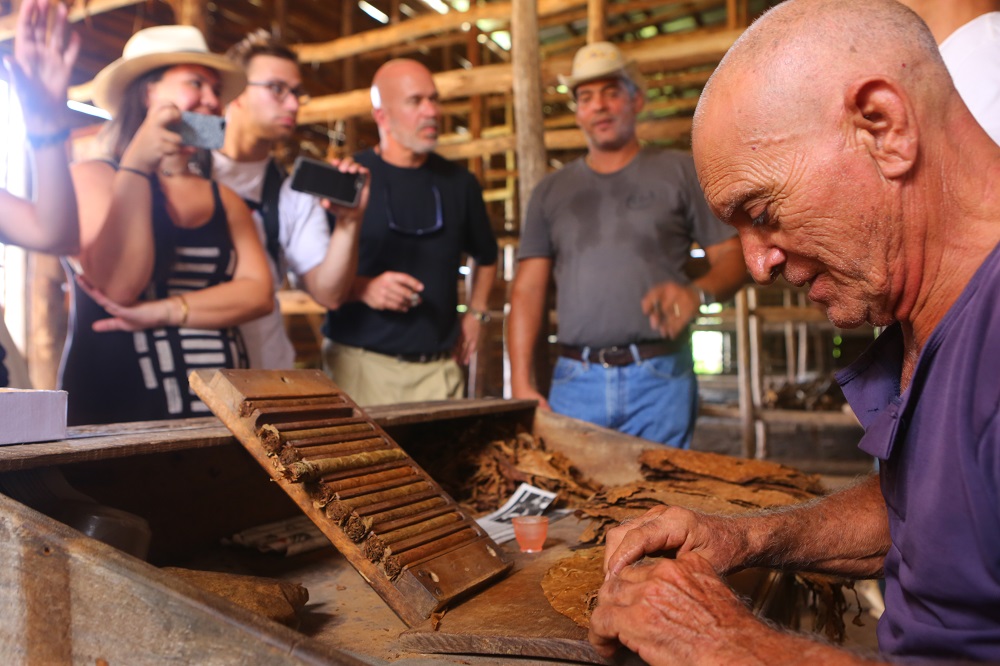 U.S. visitors learn about tobacco and cigar production during a P2P interaction at Finca Robaina, Pinar del Río, Cuba
copyright Christopher P Baker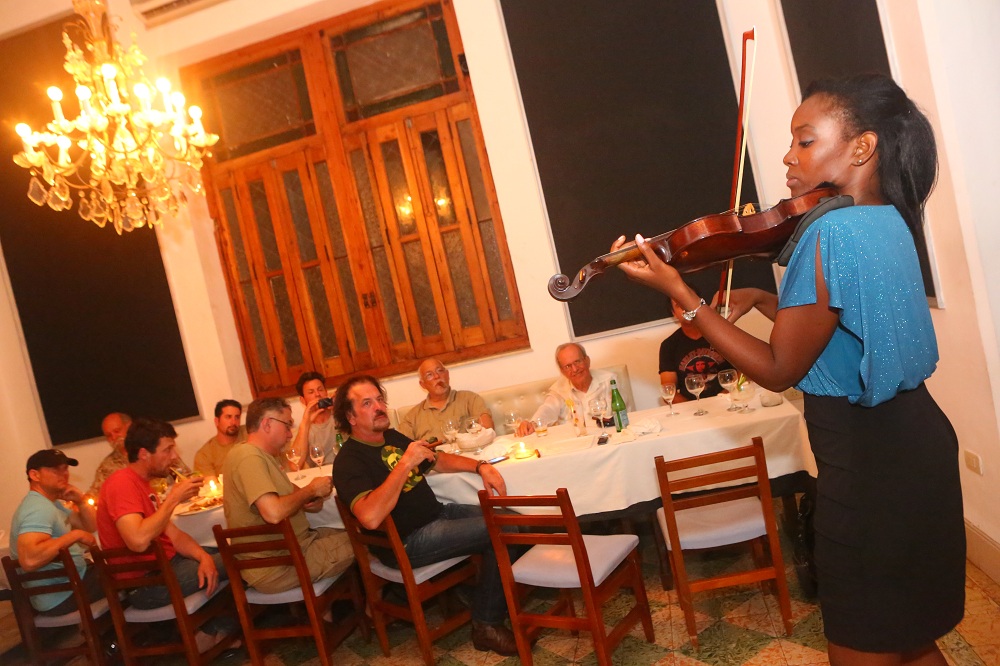 Cuba motorcycle tour group P2P interaction with former Cuban Foreign Minister Ricardo Alarcón and violinist Ekaterine Triana James at Le Chansonnier restaurant, Havana, Cuba
copyright Christopher P Baker