Enough said! You don't want to be laden down with luggage… so we take care of transporting
that for you daily in a support van, operated by a proficient driver.
There's also room for one or two bikes in the event of a mechanical breakdown or if you
simply want a break from riding. Plus, with 9-12 seats its perfect for transporting the
group short distances, such as to dinner.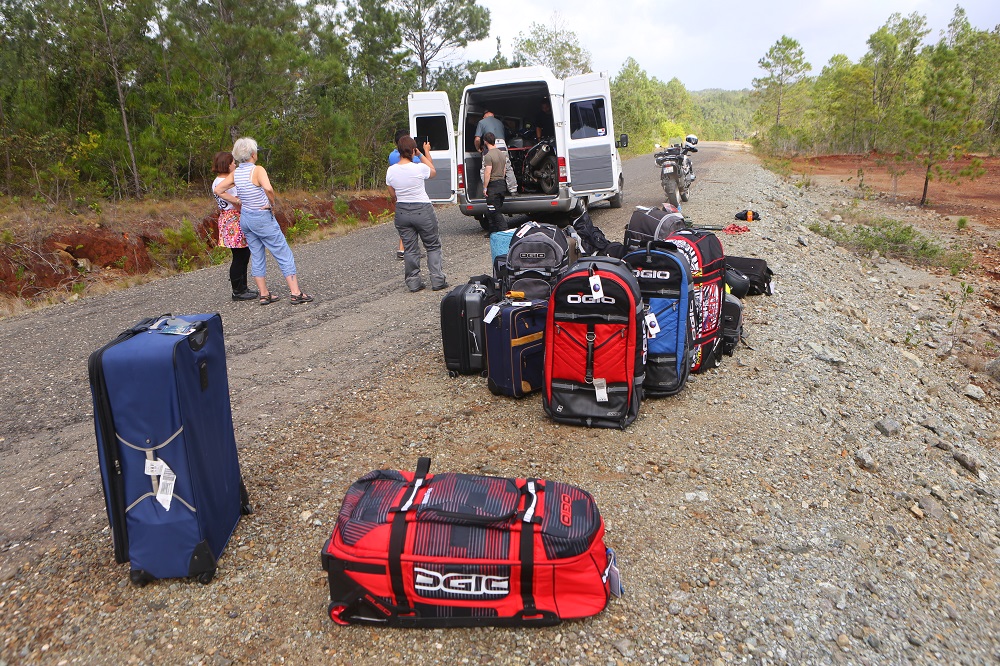 Loading a damaged BMW R1200GS into the support van near Baracoa on a MotoDiscovery Cuba motorcycle tour
copyright Christopher P Baker